Pelleve Wrinkle Reduction for the Eyes
Say Goodbye to "Crow's Feet" with Pelleve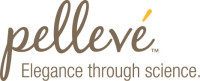 Oculoplastic surgeon Dr. Amiya Prasad uses Pelleve on his patients as an effective and non-invasive approach to reducing fine lines and wrinkles in the eye area, while giving them a more youthful and refreshed appearance in less than an hour!
Pelleve is the newest FDA-cleared skin tightening procedure to safely treat facial wrinkles without surgery. Pelleve Skin Tightening uses advanced radio wave technology to precisely heat the deep layers of the skin without damaging the dermis or the epidermis. The heat causes the collagen in the skin to contract and tighten. After treatment, the skin begins to produce new collagen, which improves skin firmness. The result is a naturally refreshed appearance.
How does Pelleve work?
Unlike other systems, Pelleve does not require anesthesia or skin cooling. Pelleve is also NOT a laser. Patients, however, can expect to feel a deep warming sensation each time the handpiece touches the area that is currently being treated. Because the skin is not numb, the patient can describe the depth of the feeling to the doctor, which helps to ensure the best possible results. Side effects may include mild discomfort during the procedure within the area that was treated. Mild swelling and redness may also occur, which typically go away within 3 to 5 days but can last up to several weeks.
Results with Pelleve
Because a full facial treatment takes only about an hour with little, if any, recovery time, Pelleve fits easily into even the busiest of schedules. Some patients may even return to work or go back home immediately after the procedure. Many people start to see results after just one treatment, with lasting improvement in skin tightness and tone for up to six months. Pelleve works great when applied to facial wrinkles, including the eye area, and the neck, but for best results, make sure you choose a doctor who is highly experienced in administering Pelleve .
Pelleve Wrinkle Reduction: Before and After Photos
These before and after photos show results with just a one single treatment of Pelleve for periorbital rhytoids and frown lines. After only 90 days after, wrinkles and fine lines disappear from the eye area and the forehead areas of treatment. Pelleve can be used to tighten the whole face and neck.
Before making a decision, consider having a personal evaluation with New York eyelid surgery specialist and Oculoplastic surgeon Dr. Amiya Prasad to determine what is the most appropriate procedure(s) for your specific case.